India is a land of diverse cultures and art forms. Her cultural heritage is rich with artists and poets who have contributed significantly to Indian music. One such iconic figure who left a lasting impression on the Indian music industry was Begum Akhtar, known as the Mallika-e-Ghazal. Her soul-stirring voice and ability to emote through her singing made her a household name in the world of Indian music. In this blog post, we will delve into the life of this iconic Indian singer and understand why she still remains an inspiration to many.
Begum Akhtar was born in the year 1914 in Faizabad now Ayodhya , Uttar Pradesh. Her real name was Akhtari Bai Faizabadi, and she derived her stage name Begum Akhtar post her marriage. She was a born genius, and her passion for music was notable from a young age. Her singing talent drew the attention of many classical music gurus who guided her in mastering various genres of music such as Thumri, Dadra, and Ghazal. Her signature style of combining Raag-based Gayaki with emotive lyrics cemented her position as one of the most celebrated singers of her time.
Begum Akhtar was a frequent performer at the All-India Music Conferences organized by the HMV Gramophone Company. Her soulful rendition of Ghazals made her an instant hit among the listeners. Her voice was not only mellifluous but also had the power to evoke a range of emotions in the listeners' hearts. Her renditions of the famous Ghazal "Aye Mohabbat Tere Anjam Pe Rona Aya" and "Kahiye Ji More Saajan" are still remembered and cherished by music enthusiasts.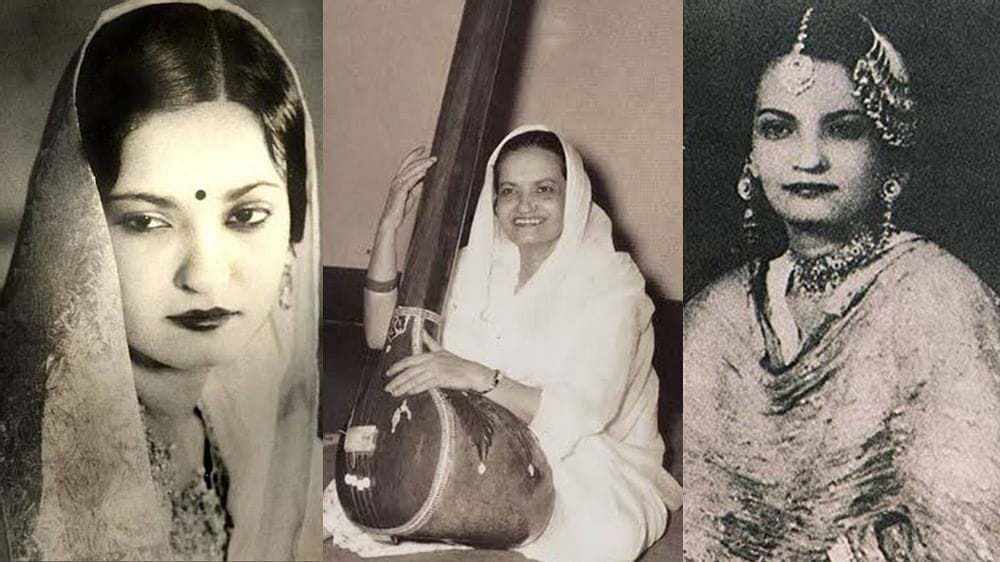 Begum Akhtar's contribution to Indian music and culture has been recognized on many occasions. She was the recipient of two prestigious awards by the Government of India: Padma Shri and Padma Bhusan. She also received the Sangeet Natak Akademi Award for her excellence in vocal music. The 'Queen of Ghazals' title bestowed on her was her most coveted recognition.
Despite her immense contribution and success, Begum Akhtar faced many challenges in her life, both personal and professional. One of her greatest challenges was her struggle to balance her passion for music and family responsibilities as a wife and a mother. Her ill-health and early demise, at the age of 60, left an indelible void in the Indian music industry, which was difficult to fill.



Begum Akhtar – Humans of Ayodhya, also known as Mallika-e-Ghazal, was an iconic singer who touched the hearts of millions through her music. Her mesmerizing voice and her ability to connect with the audience set a benchmark in the world of Indian music. Her contribution to the Ghazal genre and her influence on the music industry will always be remembered. Despite the many tribulations in her life, she continued to pursue her passion and left a legacy that inspires many aspiring musicians. Her music will continue to captivate music lovers for generations to come, and her name will remain etched in the history of Indian music forever.